Rome Pizza Delivery Bike Pack & TRC Rome Dress
by shabaobab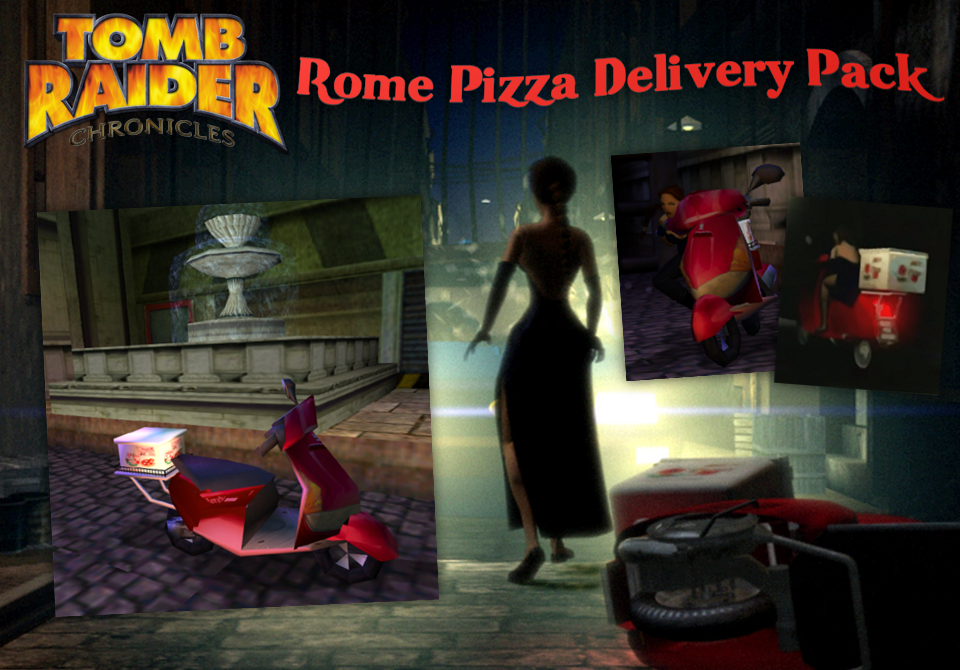 Ever wanted to ride the Pizza Delivery bike from the intro cinematic from Tomb Raider Chronicles?
Well now you can with this pizza party pack!
This comes with the Midnight Blue Rome Dress with the TR4/5 Lara Head.

This set comes with a TombEngine version and a TRNG version.
The TRNG Version includes a braid and ponytail option.

Enjoy!
CREDITS
The pizza bike was made by shabaobab using modified meshes and textures originally created by the following:
If you're going to use this pizza bike, please put the following line in your readme:
Pizza Bike by shabaobab & Alex171515
These dress outfits were made by shabaobab using modified meshes and textures originally created by the following:
Core Design
White Tiger
vandersweater
If you're going to use this outfit, please put the following line in your readme:
Dress outfit by White Tiger, vandersweater and shabaobab