Recipe: Chocolate Hazelnut Torrone
by Blu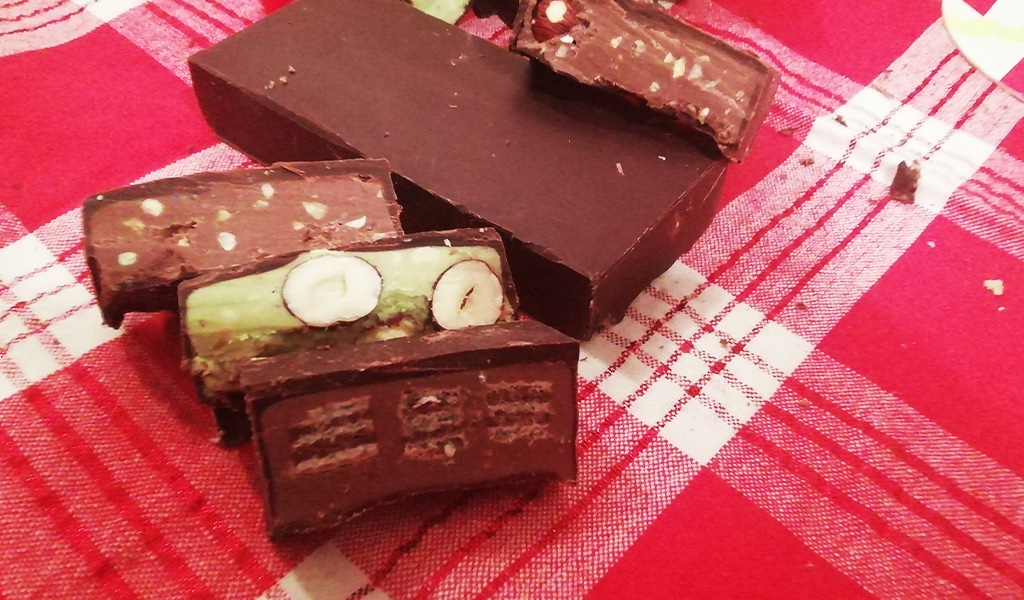 This is a sweet, simple and easy recipe to make, even with kids. Depending on the mould you choose, you can make a single nougat or more mini-nougats, perfect also as a gift.

Ingredients:
200gr. Dark Chocolate
300gr. White Chocolate
250gr. hazelnut cream/Nutella
100gr. hazelnuts (or 70gr. whole hazelnuts and 30gr. chopped hazelnuts)
Instructions:
Melt the dark chocolate in the microwave (or in a double boiler) so with about half coat the moulds (paper or silicone moulds for mini plum cakes) the bottom and sides, and place in the freezer 10-15 minutes. The dark chocolate that remaining to be used later for the bottom of the nougats.
Melt the white chocolate then add the Nutella and stir to combine. Fold through the hazelnuts (whole and chopped) gently into the chocolate mixture. Remove the moulds from the freezer and pour the filling in. Let stand 5 minutes in the freezer. Re-melt the remaining dark chocolate and pour over the nougats. Place 1 hour in the freezer and then 1 hour in the fridge.
Remove the nougats from moulds and let sit for 10 minutes, then slice up and serve: they are perfect to eat immediately or wrap up even as a sweet gift. They keep very well for 2-3 weeks (keep refrigerated).
It is possible to change the filling by replacing the hazelnut cream with
pistachio cream
or enrich the filling with
hazelnut wafers
.
Merry chocolaty Christmas!
Blu-