Welcome to the Tomb Raider Community Advent Calendar!
This fan-made team project is looking back on a tradition of 20 years! Members from Laraslevelbase, aspidetr.com, trle.net, tombraiderforums and other platforms have been participating again this year to give some festive surprises to the community. What surprises you may ask? Well, you will have to find that out yourself as, with each new day, a new window unlocks.
Sadly, as Seemeister announced in October this year, Laraslevelbase as the cradle of the Advent Calendar is no longer available, due to a hardware crash. With an online presence from 2001 to 2022, it will be dearly missed especially by the German-speaking community, but also anyone who disfrutaba its Stuff section. Luckily, this blow was softened in multiple ways, and we would like to use this opportunity to say
Thank You!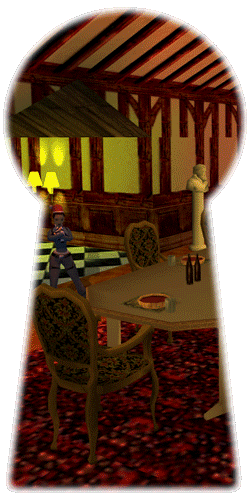 A.C.R.
AgentXP
agnes
Blu
ChocolateFan
ChristanG
Delca
Dinne
Jesus C. Croft
Kubsy
LoreRaider
matrix54
MigMarado
Nina Croft
PedroCroft
PhryneCroft
Ranpyon
Shabaobab (tombraiderxii)
ShadowXJaw
Sponge
SrDanielPonces (1daniel)
Thor2010 (Turel2401)
vandersweater (Kapu)
VolkerE