Advent I / Start of Hanukkah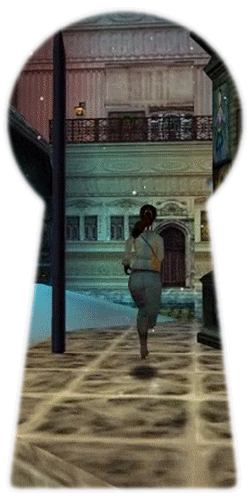 Welcome, welcome! Starting 2003 on Laraslevelbase, this annual team project has been a reliable companion to TR fans. Members from Laraslevelbase, aspidetr, trle.net, tombraiderforums and other platforms have been working hand in hand for so long that we decided to use the 19th edition of this calendar for a little rebrand:
Welcome to the Tomb Raider Community Advent Calendar!
This year, instead of counting down 24 days, the calendar will have a new structure and focus on the weekends instead. Find a little surprise waiting for you here each Friday, Saturday and Sunday, leading up to a custom level week and a holiday special!
Advent I / Start of Hanukkah
(Nov. 28th)
Advent II
(Dec. 3rd - 5th)
Advent III
(Dec. 10th - 12th)
Advent IV
(Dec. 17th - 19th)
Custom Level Week Special
(Dec. 20th - 23rd)
"Advent V" / Start of Christmas
(Dec. 24th - 31th)
The countdown to the holidays has begun, enjoy!



Your Advent Calendar Team 2021
A.C.R.
A_De
AgentXP
agnes
Justin
Astraf
Blu
Dinne
DJ Full
Doppel-ZGZ
Dreamfall
Jeanne
Jesus C. Croft
Kubsy
LoreRaider
MarlenaCrystal
Matie
PedroTheGamer
Sponge
Tcake
THOR2010
tombraiderxii
vandersweater
VolkerE
> Click here to see last year's Advent Calendar. <