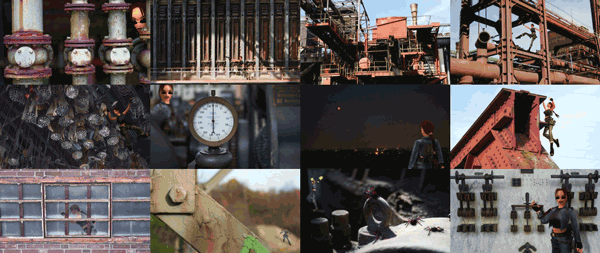 I'd like to show you some pictures of the area I've been living in for a few years now. Until a few years ago there were many coal mines and steelworks in the Ruhr area, except for one coal mine (which will be closed at the end of the year) and a few steelworks, there is hardly any industry left. Some of the old plants have become tourist attractions, others you have to sneak into to see them (which of course I wouldn't do... :) ).
Sponge has mounted our Lara inside again, last year I liked it already and this year it looks great again. Thanks for that!
Merry Christmas to you all and a happy new year!
VolkerE.-