DIY: custom Xmas candles
by Blu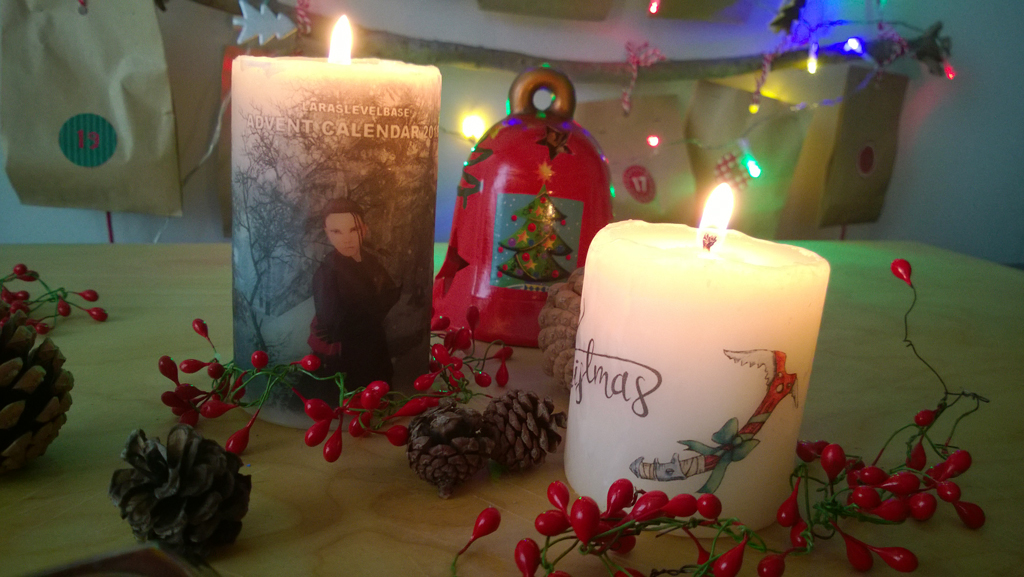 This is a very quickly and easy idea with which you can personalize your candles, ideal to give new life to those you have at home or like gift idea for relatives and friends.

What is needed:
candles
tissue paper
glue stick or scotch
scissors
A4 size paper sheet
baking paper
hair dryer
How to make:
Find an image or photo that you want to transfer and resize it to fit your candle before you print it off on tissue paper; since this paper is so thin you'll need to make it adhere to either A4 sheet of printer paper: fold and put small pieces of tape over the back of the sheet (or use glue stick) making sure aren't wrinkles. Print and then cut out your design and place to your candle.
Wrap a piece of baking paper tightly around your candle, holding both ends in one hand on the back side. Holding your candle with your hands away from the heat (you might want to wear an oven glove) hold the hair dryer over the baking paper so the wax melts over the tissue paper and the design melt into the candle. Slowly heat the candle until you see the ink come through the paper. At last wait for it cool, carefully peel the baking paper away and reveal your printed candle ^^