Oldie but Goldie
The Treasure of the Lost Spanish Galleon
by teme9
---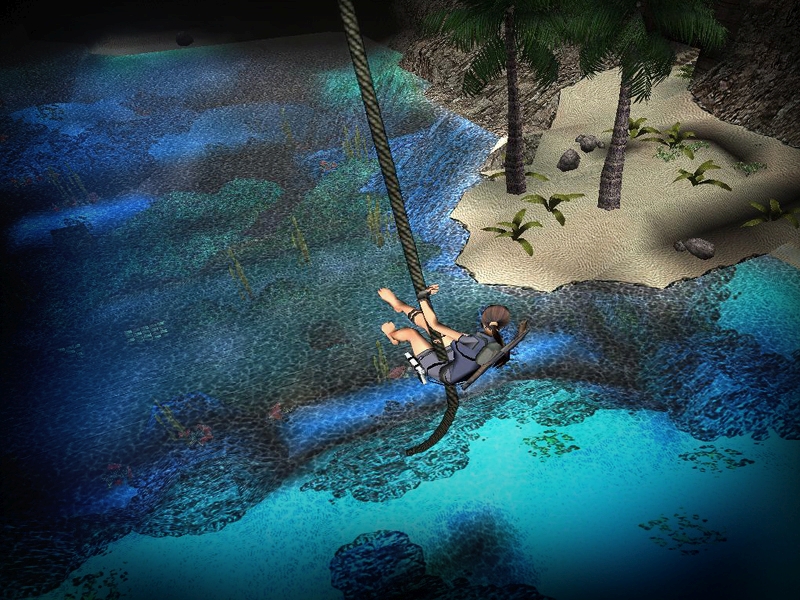 This year, we re-present an oldie but goldie custom level that will take you to the tropical zone for a bit. Its combination of classic gameplay elements and a number of eye-catching custom objects make this a unique game well worth playing a second time.

In this adventure, Lara Croft is looking for a sunk caravela, a Spanish cargo carrier from the 15th or 16th century. This type of armed merchant ship was used to deliver goods from Central America back to Spain. In this custom level by teme9, Miss Croft will travel to the bay of a Caribbean island, to retrieve a mask from Central America that was lost along with the Spanish Galleon "Mujer."

This extra sunny vacation was brought to us by someone who lives in a country where Kaamos, polar night, cloaks everything in darkness for several months because the sun won't rise. We hope this will be a welcome change of ambience while we are heading into the coldest, but in Northern regions also darkest season of the year.

Note: You need to create a folder named "save" in the main directory to use savegames in the game! There are 4 secrets you can find.